A CHALLENGE IN THE SHADE OF MULTIVAR WALL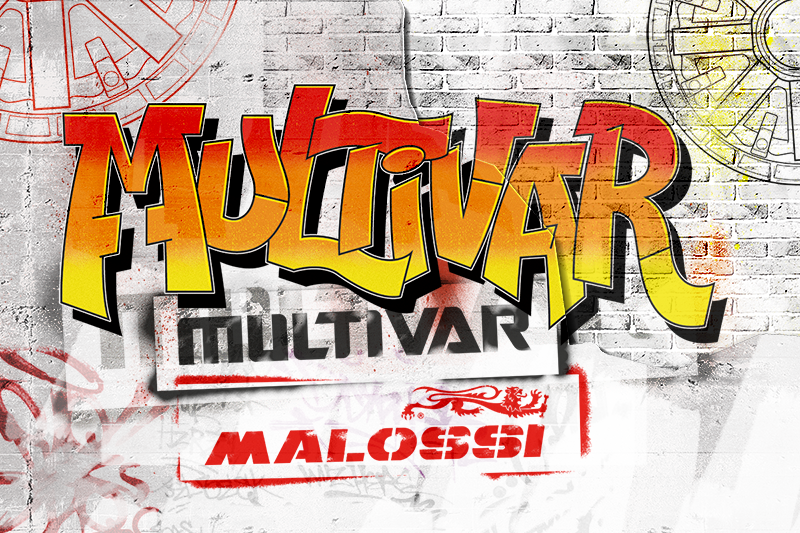 Published on
At the end of the 70s in the United States an artistic movement was born spontaneously, a movement which today remains the largest in history: Graffiti writing now known by as StreetArt.
At the basis of this "subculture", there is the desire of young artists to establish themselves by becoming famous, painting on the streets.
Multivar Wall is inspired by this feeling, by the intention to become known, using your passion to emerge and leave anonymity: "the passion for performance" gave rise to the concept inspired by urban graffiti.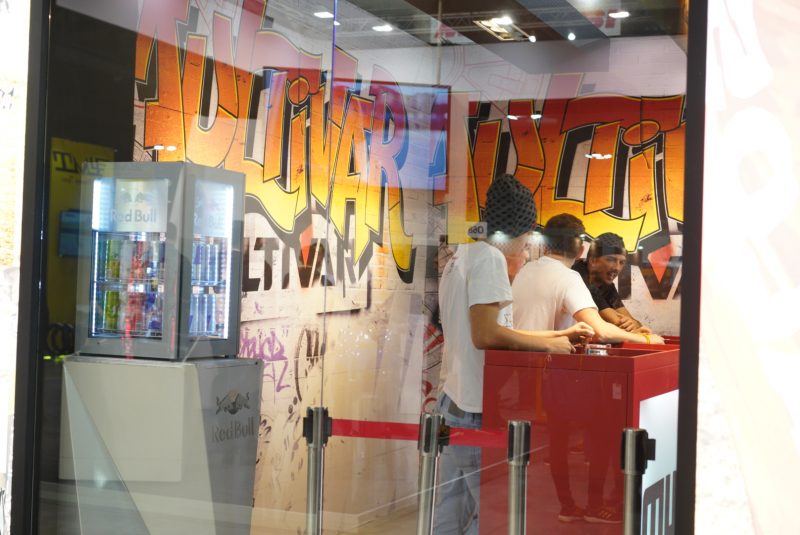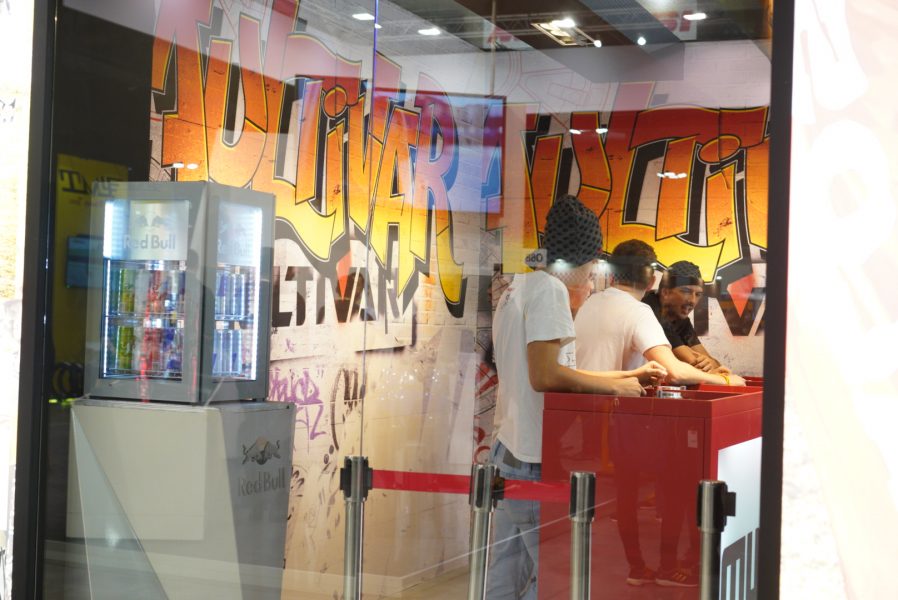 In Malossi's graphic design, the Multivar variator becomes a TAG to be written on the walls, to be worn as a symbol of appearance to a crew. The company wanted to adopt this concept to adapt it to a challenge – of skill and speed – but this time in the technical – motorsport world.
Thus was born the Multivar Wall, with its references to street art, wants to invite its fans to challenge each other in a contest of skill and speed in assembling a "piece" (* piece, is the writers' name for their graffiti) iconic of the Malossi: the Multivar.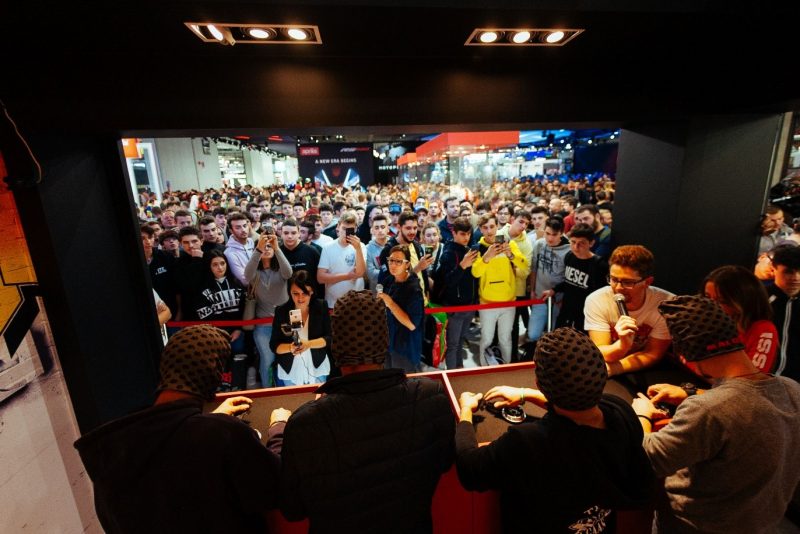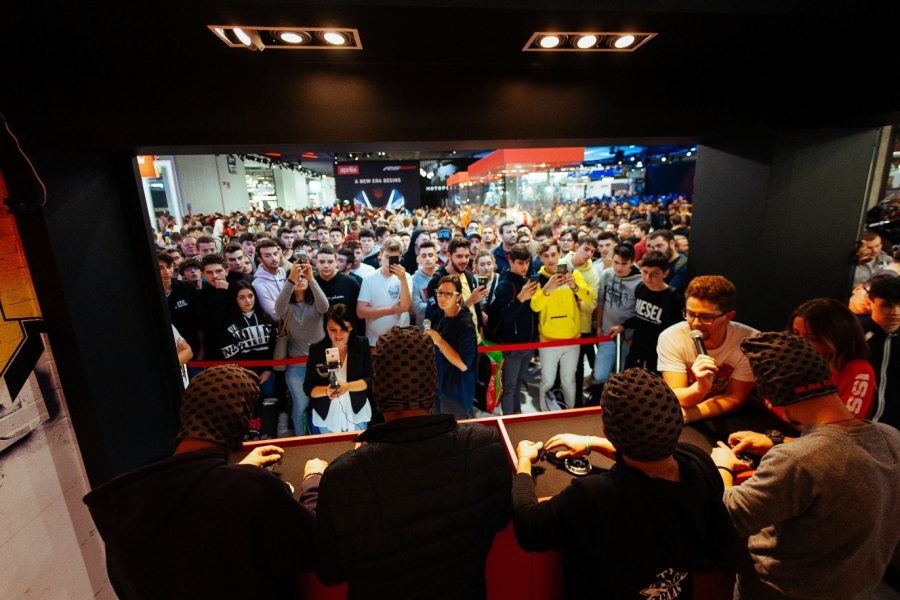 In the prestigious Malossi stand at EICMA – international motorcycle exhibition that took place in Milan from 5 to 10 November 2019, 4 boys at a time put themselves to the test: the fastest in reassembling, blindfolded, the Malossi Multivar would have been the winner.
A challenge that is apparently simple, but which hides several pitfalls: the emotion, the loss of the points of reference and not least, the Henry Favre's "disturbance": he was the star!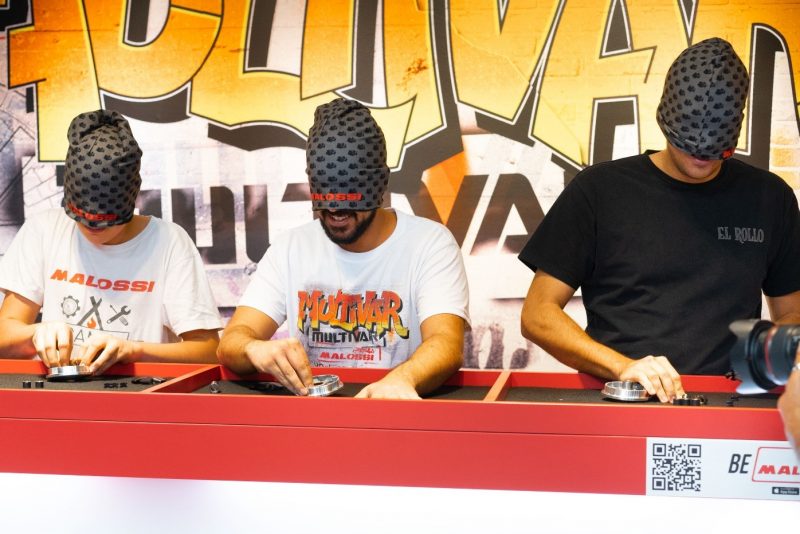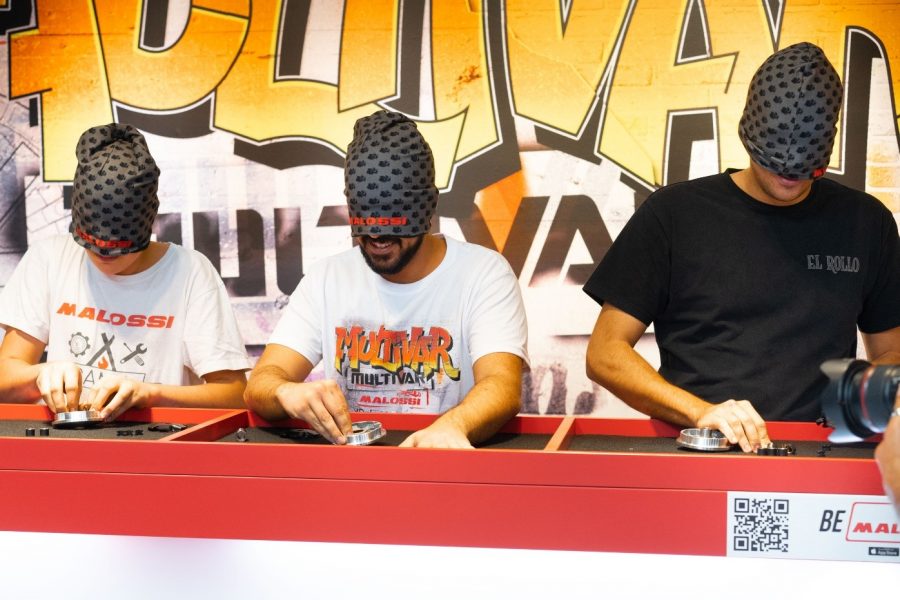 Laughter, fun, competition, tension, jokes and a lot of technical know-how: the Multivar Wall allowed many guys to be our stand's protagonists and experience a concentration of emotions!
What will be the challenge at EICMA 2020?
While waiting for other epic challenges, we created the Multivar Wall t-shirt, available from now on our e-store. Bright "Malossi" colors combined with Graffiti style: a unique way to be part of the exclusive Malossi crew!