A DAY ON THE TRACK WITH GUIDO MEDA AND MAURO SANCHINI!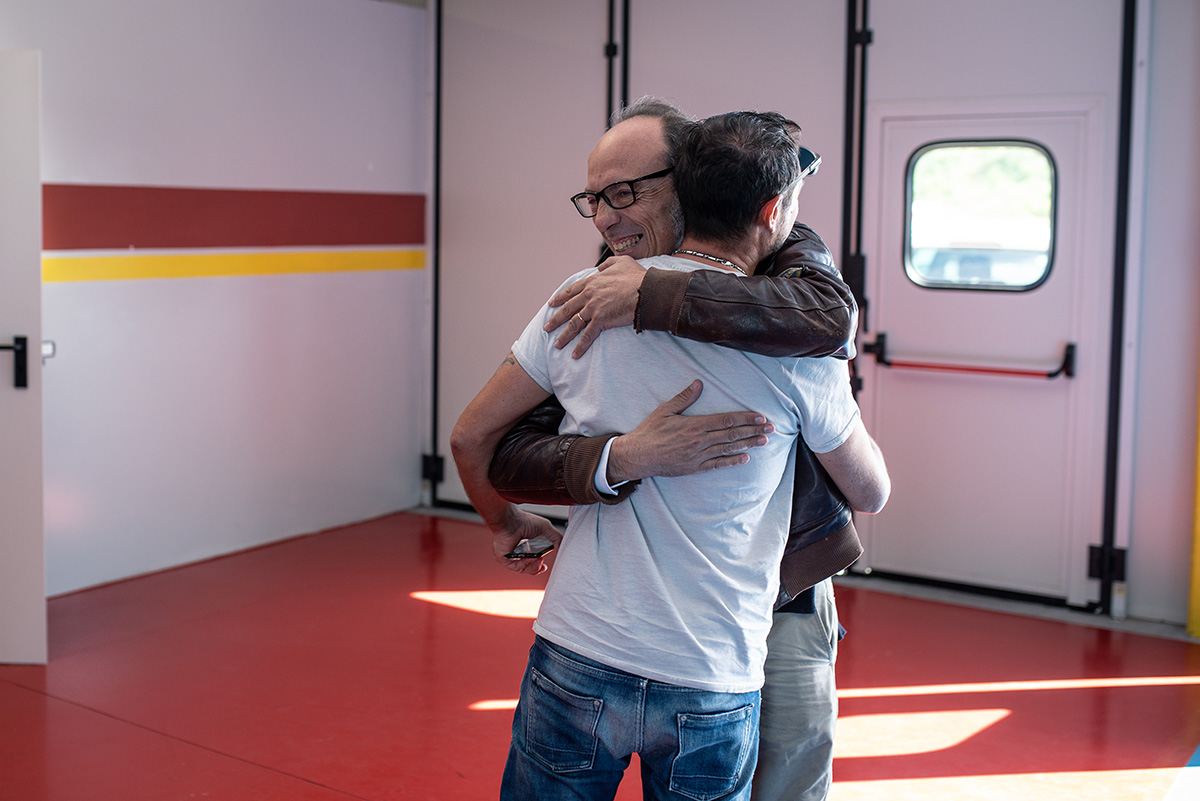 Published on
On Saturday 9th June in CERVESINA (PV) the first #medaesanchiniscooterbattle was held.
Guido Meda, Mauro Sanchini, a Zip scooter and an Aerox scooter, a track at complete disposal.
Saturday 9th June, Mauro Sanchini and Guido Meda made their first scooter battle came alive on Cervesina.
Once they got on track, they warmed up with their vehicles: a Zip and an Aerox scooter fitted with a 94cc Malossi RC – ONE engine with 32 hp wheel horsepower.
It was Guido Meda's first time on track with a scooter, but a couple of laps were enough to be completely master to his vehicle!
And so the tussle began! An endless series of curves and overtaking: 2 professional drivers who know how to enhance the power of their scooter, on a challenging track, it was a sight to see!
Both Guido Meda and Mauro Sanchini achieved excellent times and exceeded 160 km/h!
Once they got off the scooters, there was also time to meet the Trofei Malossi riders: 2 facing driver generations, united by the same passion, for speed and for the track!
In the end, the encounter with the Malossicamp guys: with whom is still dreaming of the track while working out his own vehicle in the garage.
The first #medaesanchiniscooterbattle was a great emotion … let's hope it's the first of many …