MALOSSI participation at CIMA MOTOR 2014 in Chongqing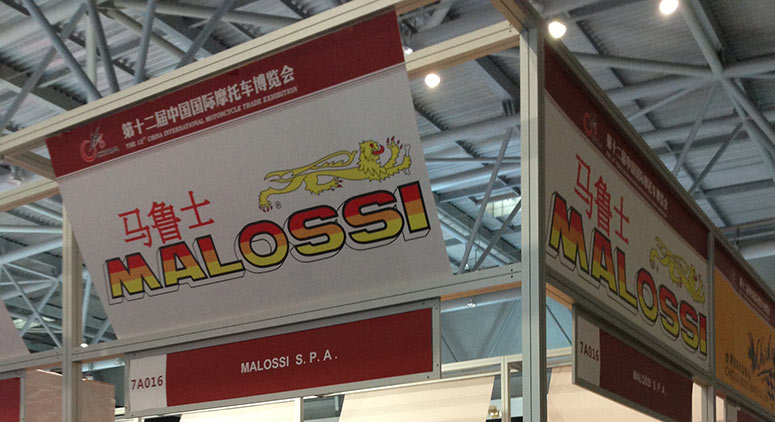 Published on
MALOSSI is proud to announce its participation at CIMA MOTOR 2014 in Chongqing, November 14th  – 17th.
Soon after the introduction of its new line-up to the European public in occasion of EICMA in Milan, MALOSSI will be present for the second time at the China International Motorcycle Trade Exhibition.
CIMA Motor has recently become the bigger and most important world motorcycle exhibition and it represents one of the booming market for MALOSSI, Italian factory leader in the production of special parts for scooter.
DISCOVER ALL NEW MALOSSI PRODUCTS
Stand 7 B025
Malossi非常自豪的宣布:我们参加了2014年11月14日-17日在重庆举办的摩托车展。
携其最新整容参展在米兰举办的国际摩托车展后,malossi将第二次出现在中国国际摩托车博览会。摩托车博览会渐渐成为最大最重要的摩托车展,这对于意大利著名的改装件生产厂商malossi公司来说,将是一个蓬勃发展的市场。
欲了解最新最全的malossi商品
就在7B025 展台
Malossi's Stand at CIMA Motor 2014
Malossi's Stand at CIMA Motor 2013