Trofei Malossi: join the fray with us. This is how starting racing

Published on
Here you will find 5 steps to under take in order to move from dream to track!
FIND THE RIGHT CATEGORY FOR YOU

First of all, it is important to choose the category in which you want to compete. Trofei Malossi satisfy the most diverse needs and preference: the choice is really wide. Find out all categories of Trofei Malossi, provided with features and regulations, directly from the official website at this link ➠ https://trofei.malossi.com/web/guest/trofei
PICK UP YOUR SUITABLE VEHICLE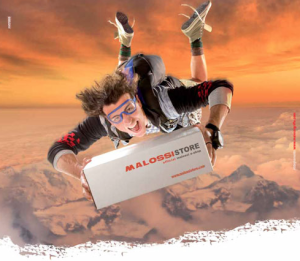 Once you will choose the Cup you want to take part, you must pick up the suitable motorcycle or scooter if you have not yet one. Vehicles able to compete are listed in the technical regulations you must always refer. For your convenience, please, find them below :
TMax Cup
YAMAHA T-Max 500 model from 2008 to 2011 included
YAMAHA T-Max 530 model from 2012 to 2014
Trofeo Nazionale Scooter Velocità
SCOOTERS up to 100 cc, CARBURATOR of 28 mm, WHEELS of 10" and from 12" to 14"
Trofeo ScooterMatic, Malossi Day Cup, World Malossi Day Cup (programmed during Malossi Day week end)
ScooterMatic: up to 70 cc, CARBURATOR of 21mm, WHEELS of 10"
SuperScooter: up to 70cc, CARBURATOR 28mm, WHEELS from 12" to 14"
Trofeo Super Scooter 4Stroke
Up to 218cc, CARBURATOR of 34mm, WHEELS of 12"
Trofeo ScooterMatic Replica
ScooterMatic: up to 70cc, CARBURATOR of 19mm, WHEELS of 10"
SuperScooter: up to 70cc, CARBURATOR of 25mm, WHEELS from 12" to 14"
Once you have the vehicle, you will need to purchase a kit for your scooter or for your motorcycle : in order to know which parts you need, please, check the technical regulation of the chosen category and if you lack something, you can find it on Malossi Store (www.malossistore.it).
CONFIDE IN A GOOD MECHANIC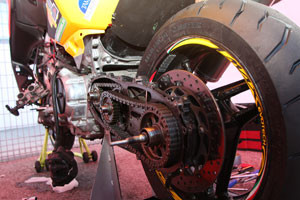 Once on the track, you will need a mechanic who will be in charge of controls, maintenance and dismantling for technical tests. If you are skilled, you can easily do everything by yourself or with a friend of yours!
If you don't know who to ask to , you can contact Malossi Service Race that will be ready to support you.
ASK FOR FMI ( ITALIAN MOTORCYCLIST FEDERATION) LICENCE!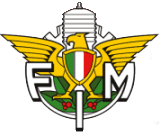 Trofei Malossi are performed under FMI' supervision and for this reason you need pilot licence to race! In order to obtain it, you will have to go and ask for it to a Motoclub. If you are not registered to any Motoclub, don't worry: you can ask for it directly to Malossi Service Race that organizes Trofei Malossi!
You will need :
Your identity card ( or your parents' card in case you are minor );
A certificate of medical examination for speed motorcycling, you can ask for it at the Local Health Authority to which you belong.
We will give you your membership card to Motoclub. Finally, you will have to fill some forms asking for the license that you can also find on FMI's website.
CHOOSE THE RIGHT OUTFIT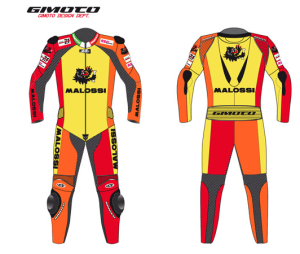 In order to run, you need to have the right technical clothing. If you don't join one of the options including the official Malossi overalls, please, remember that the only admitted overalls are the ones in leather ( pay attention : only complete overalls, overalls in two pieces are not admitted!)
You will also need a couple of boots and a couple of leather gloves for wrist protection. Your overalls will have to be provided with back protector.
The only admitted helmet to race on the track is the integral one with lace latch and double D ring ( pay attention : helmets with unhooking latches are not admitted!) if you want to purchase the official Malossi overalls or other accessories, you can ask for them during your subscription in order to receive a special discount!
► NOW YOU ARE READY TO JOIN THE FRAY WITH US AND STEP ON THE GAS!!! ◀︎
We will wait for you on 13 March at Modena Racetrack for the Meeting&Test day, when you will start feeling in person the same atmosphere our sportsmen breathe participating in Trofei Malossi!