It's all set for 2016 Malossi Meeting&Test

Published on
At less than one month from the beginning of 2016 Trofei Malossi races, – the first race will be performed next 10 April at Acireale – on Sunday 13 March, at Autodromo di Modena, new season of Trofei Malossi  with its annual Malossi Meeting&Test, will be launched..
✮ NEW MALOSSI PRODUCTS AT MEETING&TEST
Malossi Meeting&Test of this year will be a chance to show an absolutely new item of MHR Malossi line : AIR FORCE, a new top for chain guard of Malossi gearbox, compatible with C-One, RC-One and Piaggio original long chain guard.
We have called it Air Force just because its strenght is to allow the introduction of a higher mass of air, conducting it on the gearbox' components with precision, and to increase its ability in extracting hot air. What are advantages? Knocking down of temperature in Over Range compartment and a higher stability and duration of gearbox.
It will be presented for the first time at Modena, where you can see it in person: don't miss the occasion to see it before everybody else!
✮ MEETING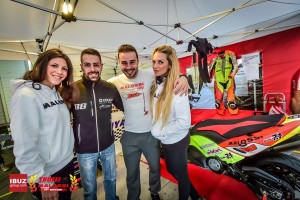 On 13 March, at Autodromo di Modena there will be all teams participating in Trofei Malossi last edition besides teams racing in this 2016 edition. It will be an occasion to meet them all together and to attend the award show of 2015 winners.
But it's not only this. The meeting ( the same name suggests it ) will be right a moment of meeting for everybody : racetrack and its paddock will be open and entry will be free! In this way, you can get close to preparation teams, look how race vehicles are worked and try friendly competition all along characterizing Malossi Cups. There will be also a corner Malossi Store, where all our leading products will be exposed and we will certainly distribute legendary Malossi stickers!
Spectators' entrance on Modena racetrack for Malossi Meeting&Test is strictly FREE.
✮ TEST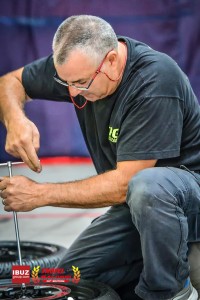 Teams who will participate to 2016 Trofei Malossi edition will be all present at Modena, they will be engaged in free tests on the racetrack and in live preparation of racing vehicles. Malossi Meeting&Test is the real first testing ground for everybody: in fact, racers can test their vehicle in free test and on the track, checking potentialities and put matters right together with their mechanics, whereas it is necessary.
Therefore,you all are invited at Modena racetrack Sunday 13 March 2016: NOW IT'S TIME TO RACE!!!!
Some useful news to reach Modena racetrack ➠ https://www.autodromodimodena.it/inside.php?page=14