#Malossi60 | 1983: The Italian market debut with kits for Vespas

Published on
Malossi celebrates 60 years of success: In this third instalment we talk about the debut of the company on the Italian market with their kits for the legendary Vespa
After the debut on the French market and the great success of kits dedicated to mopeds produced by Peugeot and Motobecane, Malossi took on the Italian market by producing several kits for one of the most popular vehicles in our country: the mythical Vespa Piaggio.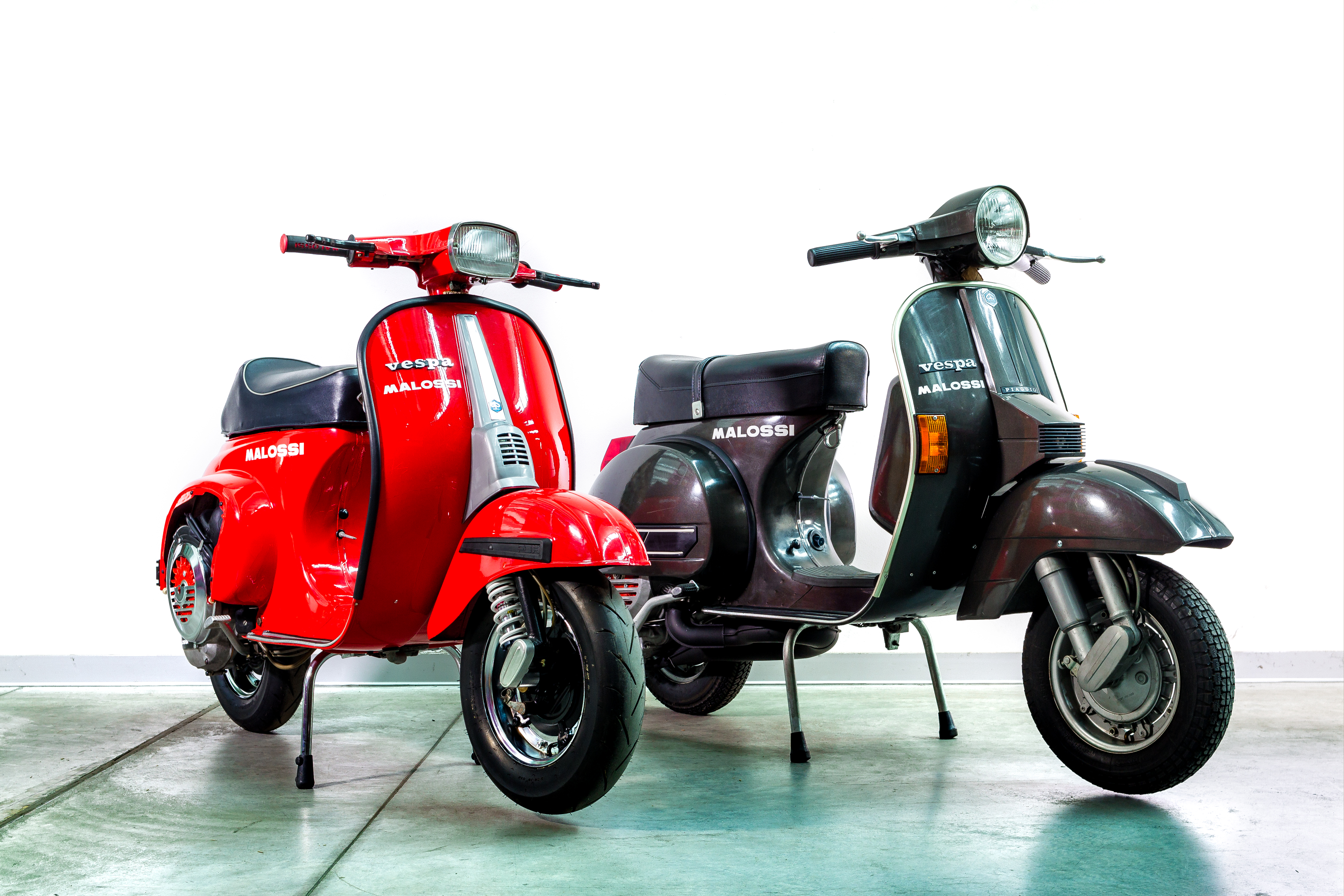 Until 1983, the domestic product offering in the catalogue was limited to fuel system kits consisting of carburettors and manifolds.   After the international success of the most complete kits, which were highly appreciated in France, Belgium and the Netherlands, Malossi understood that it was the ideal time for taking on the Italian market with a wider range of products dedicated to one of the most popular vehicles of the time.
So the Calderara technicians developed kits dedicated to Piaggio vehicles, initially consisting of the thermal, fuel and exhaust  systems and utilising the experience gained in the production of special parts for the Yamaha TY, a motorcycle with more advanced technical solutions than the two-wheelers from Pontedera. The first step in the preparation of these vehicles was to remove the rotating valve from the feed to make room for a more efficient reed valve, a solution that immediately positioned the Malossi company as a driver of innovation, before introducing this system to the Vespa.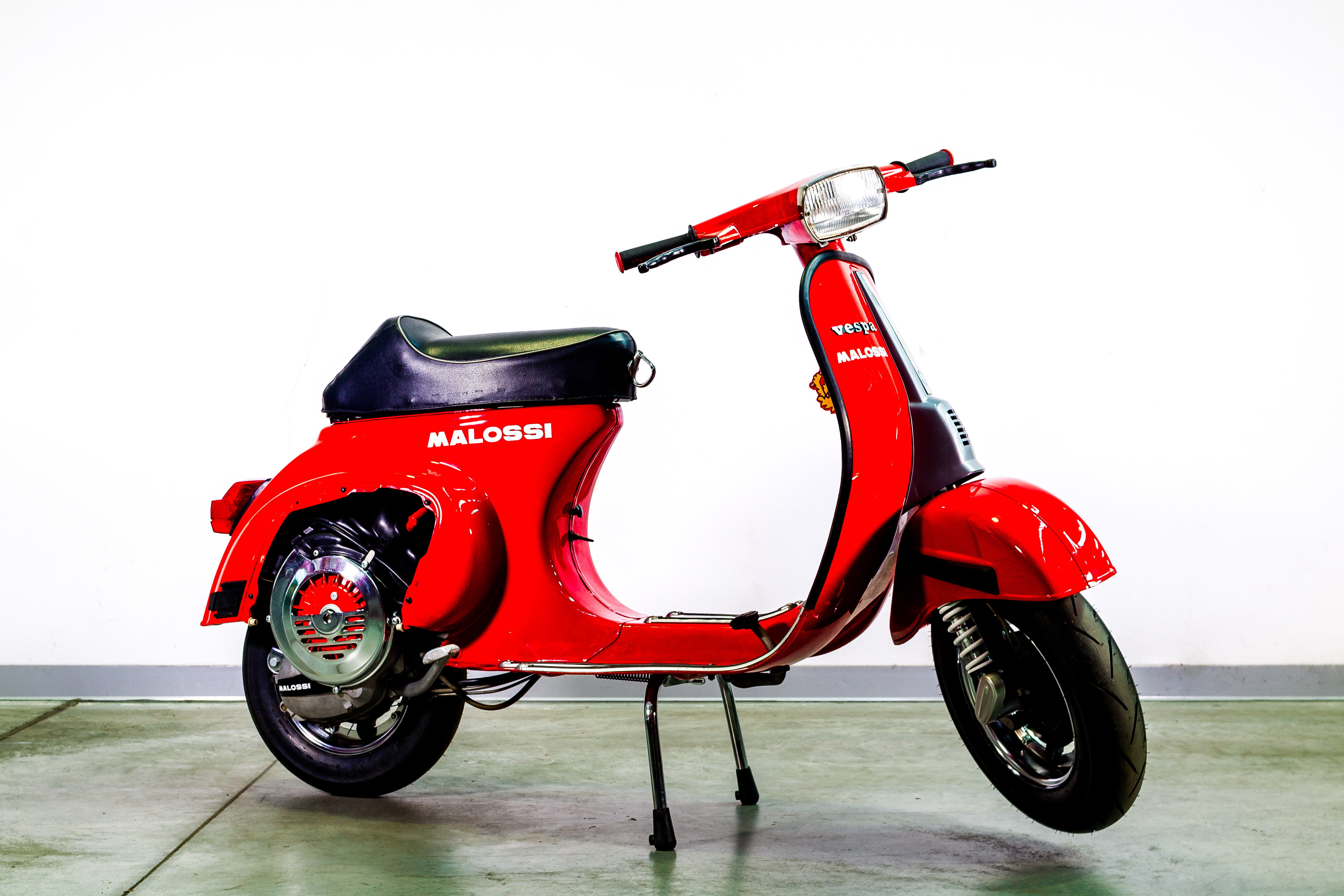 Thanks to their excellent performance and market success, the kits were designed and manufactured for all models in circulation at the time. For the Vespa 50, two thermal units were available, one of 75cc and one of 102cc. For the Vespa ET3, however, a more powerful 125cc one was developed, while two engine sizes were available for the Vespa PX, 180cc and 210cc. New relationships to be associated with the development were also required. This latter thermal unit has been recognised by many as the best engine for the PX model, so much so that it remains in the catalogue until today, appropriately improved and revised over the years.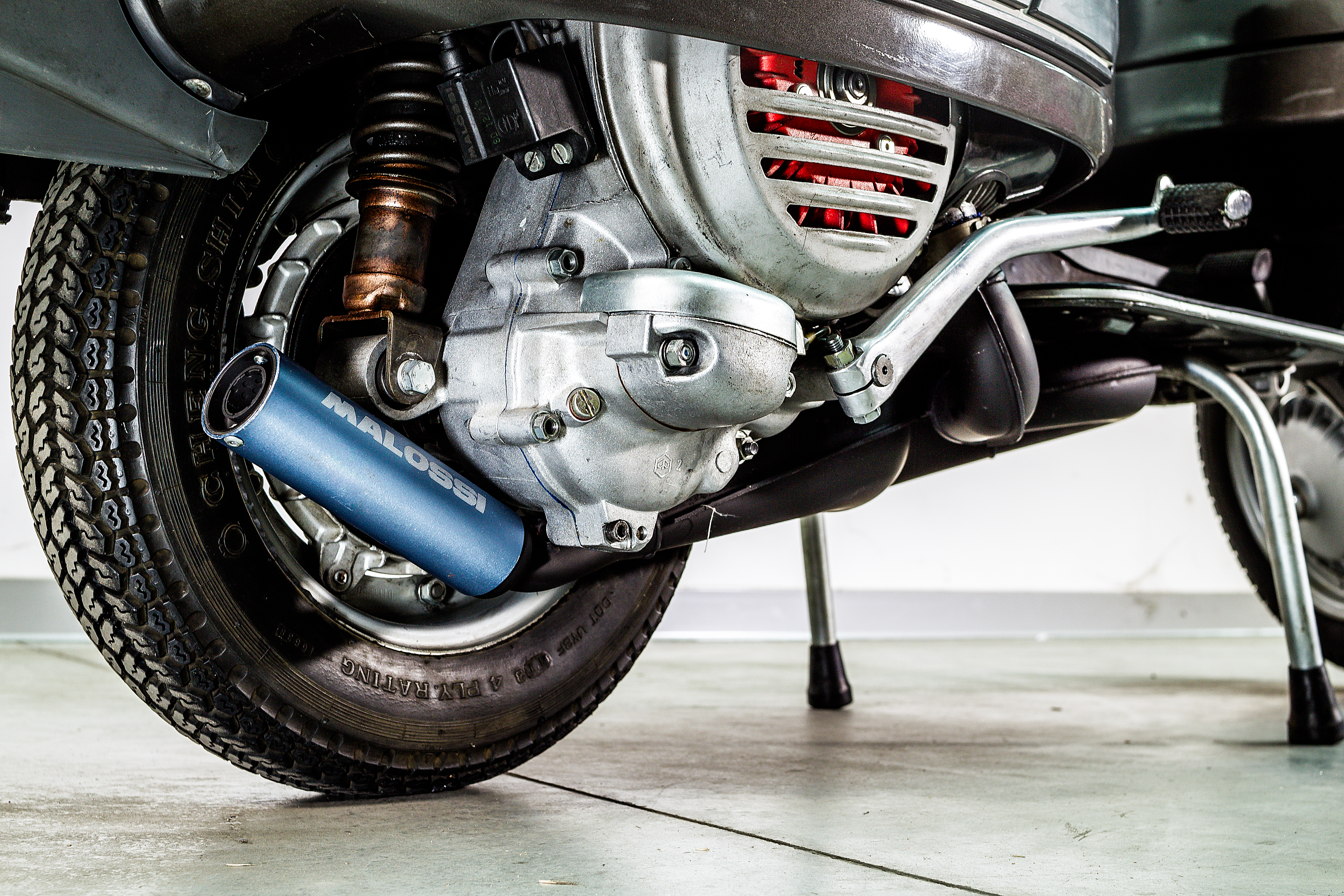 The company's research work ensured that the cylinders designed and manufactured in the 1980s are still modern today, a fact that, together with a renewed demand for speciality products for these vehicles, has lead the company to produce even more innovative parts, like the Power Exhaust and the latest arrival: the VESPower ignition, which evolved from an existing product and is even more powerful today.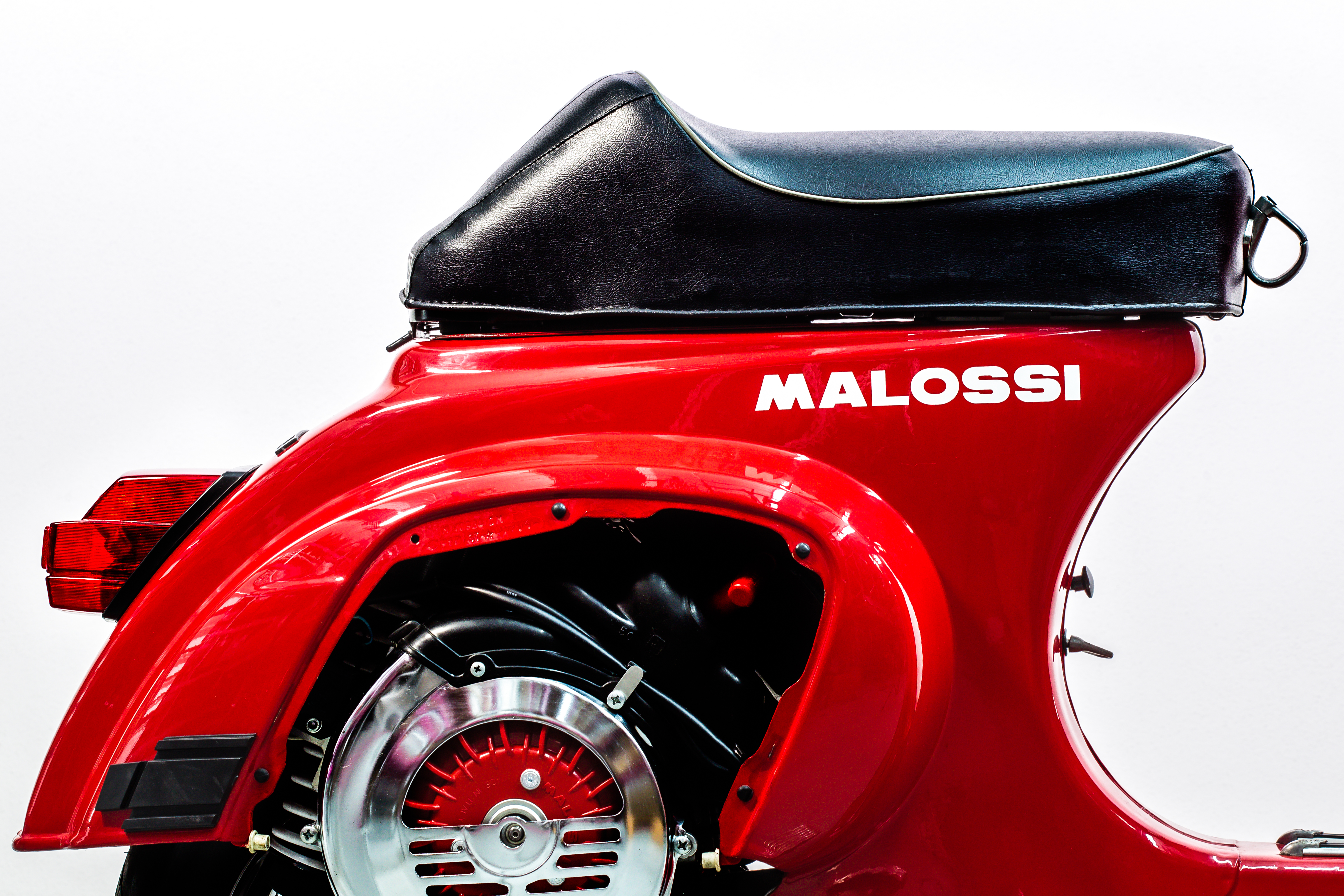 You can expect something different in the next article, something designed to improve the performance of vehicles that are already very fast. In the meantime, you can follow us on Facebook and on Instagram to get access to exclusive content!
Do not forget to share the photos that connect you to the Malossi brand by posting them on Instagram using the hashtag #Malossi60!  The best ones will be selected and placed on our official channel.