#Malossi60 | 1988: the MVR project is created, the competition moped entirely produced by the Calderara di Reno engineers

Published on
The MVR, the first racing vehicle designed for track racing, originating from the experience gained with the Peugeot and Motobécane mopeds.
1988 was an important year for Malossi, a year where challenges were not limited to the market, but originated straight from the track. During this period, the official team participated in 50cc moped competitions organized in France. Having gained much experience from the incredible work completed to maximize the performance of mopeds made in France, Calderara's engineers come to the conclusion that the originally derived frame was not enough to guarantee the maximum performance generated by the kit developed for this type of vehicle. From this need, the MVR was created, the first vehicle 100% made by Malossi.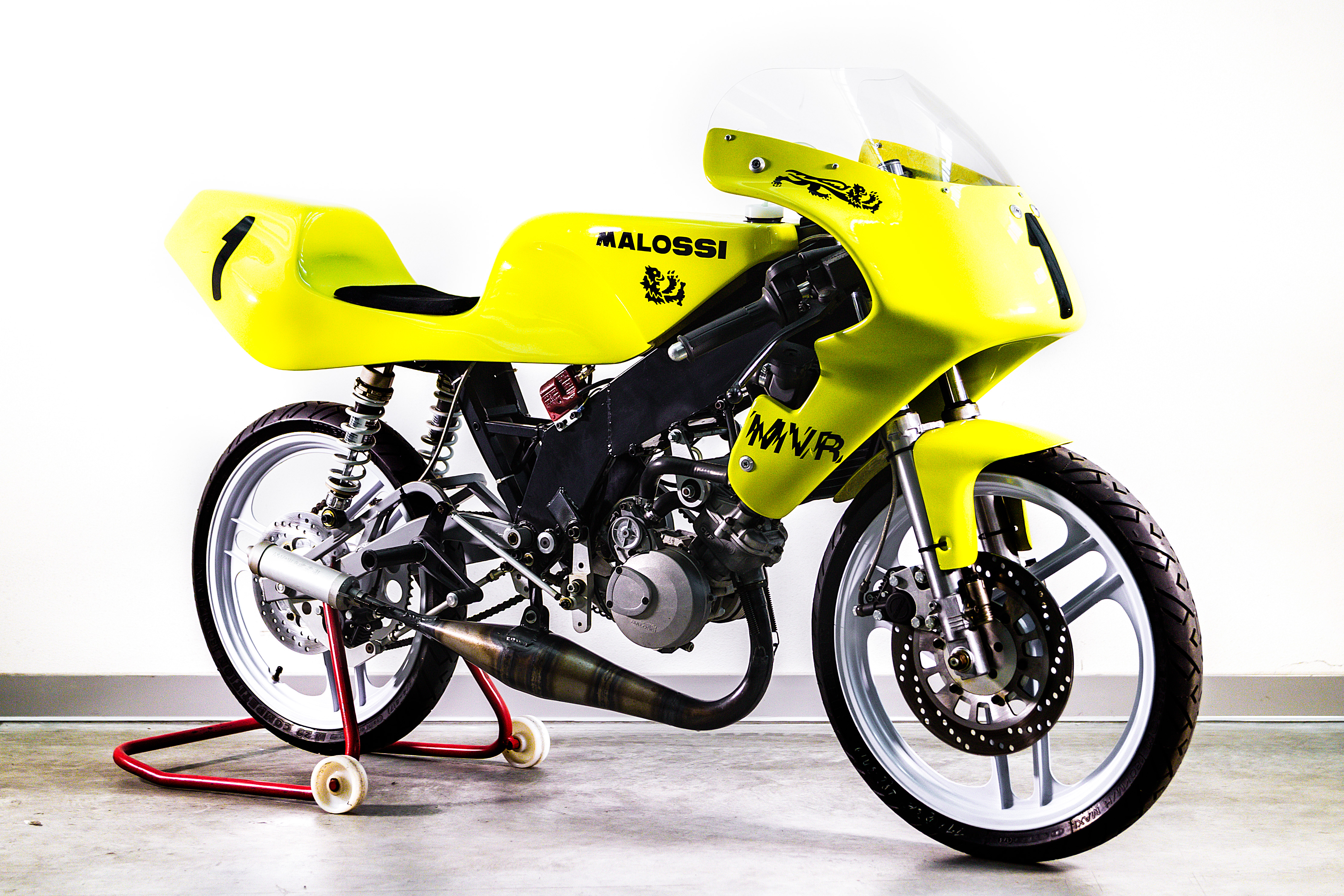 The new V-shaped chassis quickly met expectations: coupled with the Malossi components designed to compete in the Trofeo Ipermatic, which also included a 49cc liquid-cooled engine to comply with the regulations of the time, and the entire carter engine, it became the benchmark of this competition, open to all the specialty manufacturers of that era.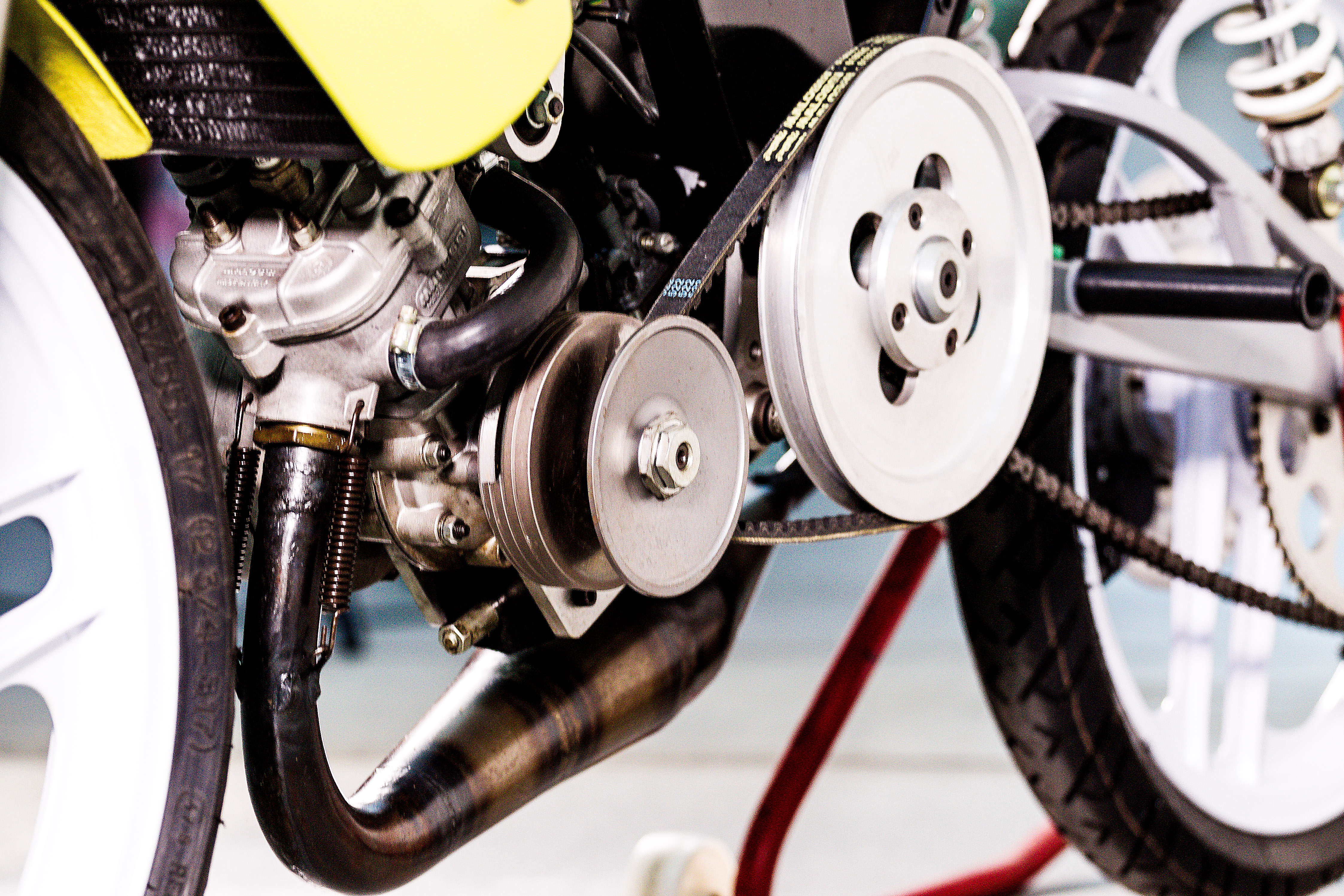 Starting in June 1988 and for the entire duration of the Trofeo, which continued for the next ten years, Malossi triumphed in all categories of all editions.
Completely dominating all competitions, gave further credibility to a brand that was already on the rise in both the national and international markets.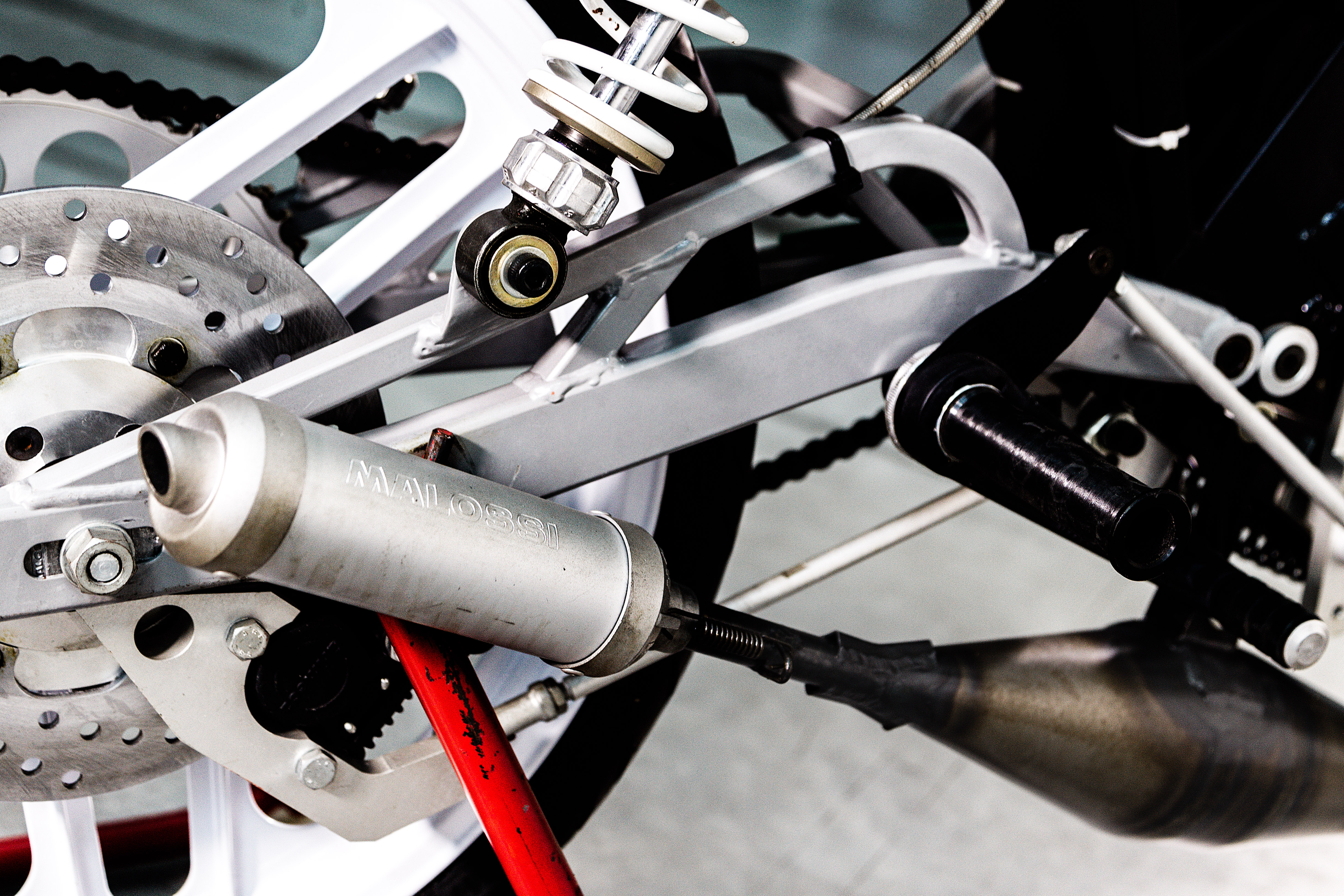 The MVR project continued on course until 1994, the year of its release on the market, and can be deemed the pinnacle of the historic period where mopeds ruled. In fact, starting with the 90s, the arrival of automatic scooters radically changed the landscape of the small-engine two-wheelers, revolutionizing both mobility within our cities and track racing. Malossi found itself well-prepared to meet this new challenge, also thanks to the research and development of automatic transmissions culminating with the MVR.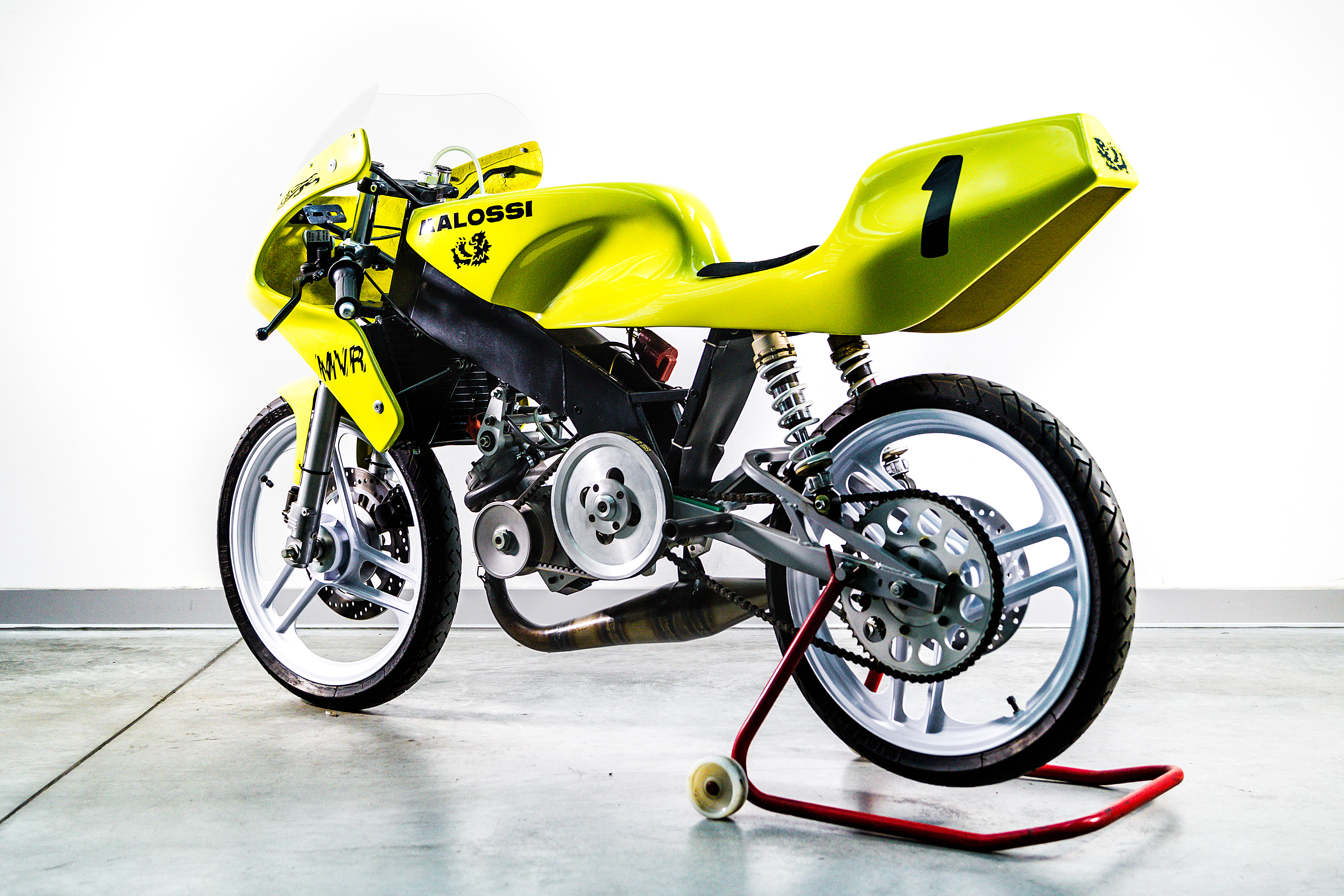 The next article will be dedicated to the company's debut on the special scooter parts market: get ready for a throwback to the early 90s! If you do not want to miss out on exclusive content, follow us on our Facebook and Instagram channels.
We look forward to your photographs showing your bond with the Malossi brand! Publish them on Instagram with the hashtag #Malossi60 they may be selected for sharing on our official channel!