THE ARGENTINE PASSION FOR MALOSSI COMPONENTS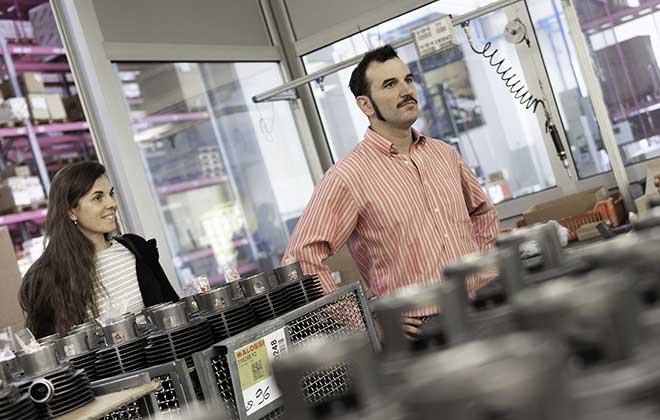 Published on
A gust of heat and latin joy yesterday invaded our company. Emmanuel of Motonetas Clasicas, Malossi dealer for Argentina and Uruguay, came to visit us and find out where all Malossi components are created.
Welcome Emmanuel! It was a long journey! Is it the first time you come to Italy?
Thank you! No, it isn't. I have already been many other times both for work and for holiday. I like Italy very much!
Let's start from the beginning: how did you meet the Malossi brand?
I have a great passion for Piaggio Vespa. At the age of 18 I bought the first one,  and I started to enrich it with Malossi components.
How long have you been Malossi official dealer for Argentina?
I've been selling Malossi products for 10 years, but at the beginning of 2018 I became the official dealer for Argentina and Uruguay.
Are mopeds and motorcycles widely used in Argentina?
Absolutely yes! We have lots of Vespa but also other Piaggio models. There are also many Kymco, Honda and Yamaha T Max 530: a crazy passion for this scooter has broken out this year!
What are the components most requested by your customers?
They are variators and cylinders for all brands, without doubt!
What is the characteristic of  Malossi components most appreciated by your customers? 
They appreciate above all high performance and durability of Malossi components, higher than direct competitor's spare parts.
What would Malossi have to produce even more innovative in your opinion?
I would suggest  GY6 engine components, because it is very common in Argentina.
Did you enjoy the visit in Malossi plant? What is your biggest takeaway?
I was impressed by the products quality control, from the project to the end of production, and the attention that Malossi puts on every single detail.
Have you ever had to talk about Trofei Malossi with your clients? Are they popular?
I know them because I am also a driver: I participate in a small championship in Argentina, but I think that Trofei Malossi are not widely known by the general public yet.
Thanks for coming to see us Emmanuel! What are your plans for the rest of the trip?
I'm having some other business meetings then, unfortunately, it will be time to come back!0