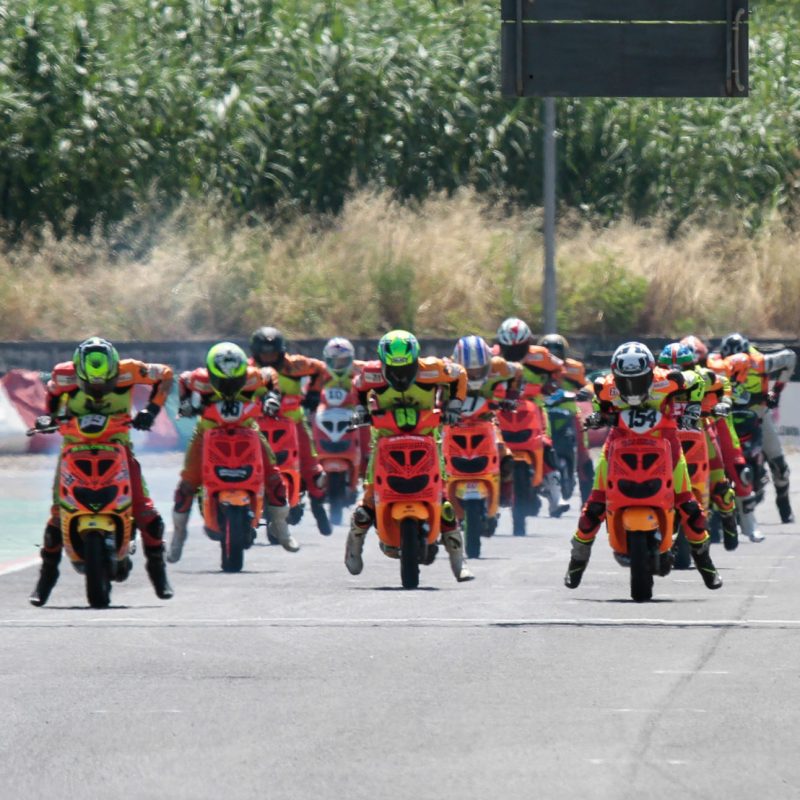 Published on
Trofei Malossi 2020 take shape after the lockdown
with an updated calendar and will take place between June and September in
10 different italian circuits
. 5 of the tracks will be the setting for the national trophy which as usual will see its conclusions in the circuit of Vallelunga.
The official Trofei Malossi 2020 calendar
No substantial variation therefore for the historic trophy, which will open its curtain
this weekend with the first South Scootermatic race in Airola
. The public will be the missing protagonist: access will not be allowed at least for the first events due to national restrictions.
Safety will therefore be the watchword of the year on the track too.
All the other categories have also been confirmed, and will return on the scene from mid-July for the first national championship in Varano De 'Melegari. The Emilian circuit will also host the first stage of the new "reality" format of the Scootermatic Junior: 12 selected guys will have to face various tests, and only 4 of them will be able to participate in the Vallelunga final, where the stakes will be a race in the 2021 national trophy