#Malossi60 | 2003: 4 stroke V4 head is born

Published on
Malossi bets – and wins – on a 4-stroke engine head that raises brand awareness worldwide
Vespa GTS, the world's most famous Italian scooter brand and "made in Italy" symbol, makes drivers looking for a sporty soul in the immortal style of Vespa fall in love. The new Malossi 4 stroke V4 HEAD engine gives Vespa even more vivacity and dynamism.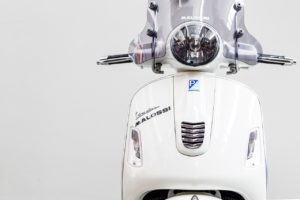 Malossi, which since the early 2000s dedicated exclusively to 2-stroke engines and components, decided to face the challenge of designing and building a 4-stroke engine head.
The V4 HEAD is produced in gravity casted aluminum alloy, with thermochemically treated steel, cobalt and copper valves.
The V4 HEAD true engineering challenge was designing a versatile head from 125 cc to 300 cc adaptable, together with Malossi thermal units.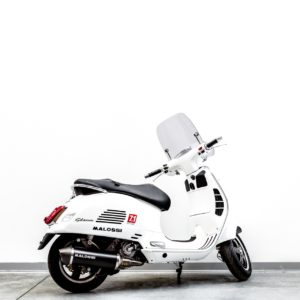 Piaggio, Derby, Aprilia, in addition to Vespa, mount the 4STROKE V4 HEAD engine even today, thereby demonstrating the great Malossi product quality, as a result of half-a-century experience and know-how.
Vespa GTS engine setting gave Malossi an international profile, becoming a symbol of Italian craftsmanship across the globe.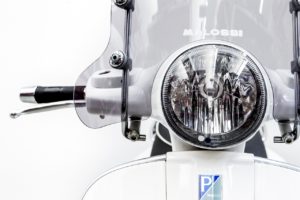 If you do not want to miss exclusive content, follow us on our Facebook and Instagram channels!