MALOSSI AT EICMA 2016 | GUESTS AND SURPRISES

Published on
All the events that have animated the Malossi stand at the Show
As every year, EICMA is for us a special moment in which to share all the news on the way, both as regards the products and for Malossi trophies. Also this edition has been full of surprises starting from the many friends who have come to visit us!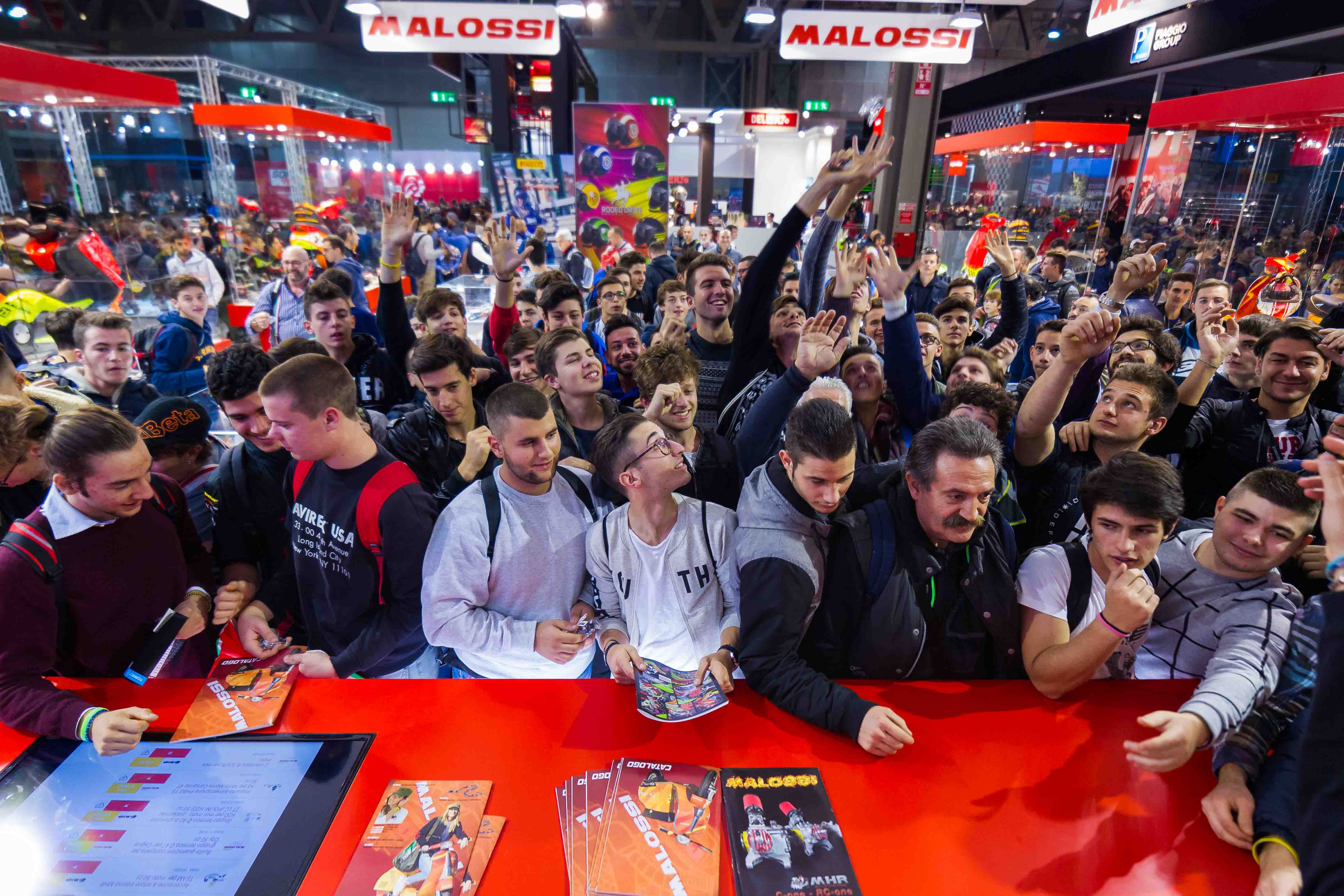 Among the most loyal friends who dropped by at our stand there are also Mauro Sanchini and Henry Favre, who in this video present the new products inserted into the Malossi catalogue, such as the new Power ignitions for Piaggio scooters and VESPower for vintage Vespa.
Henry also announced that soon he will start a new adventure as ambassador of the Malossi GAS project: an incredible journey who will bring him up to Scotland on board of a new Ciao!
For the thirtieth year of Malossi Trophies we have another great news: SprintMatic, an exclusive competition for Vespe Sprint, all characterised by the same performances because prepared directly in the Malossi workshops, will be added to the already existing categories nest season! Discover in the video the features of these little fireballs and how simple is to participate in the championship!
If, instead, you are interested in participating in the other categories of the Trophies, please listen to Sanchio and visit the Trophies website: trofei.malossi.com!
All we can do is give you an appointment on the racetracks throughout Italy to celebrate together a new and exciting edition of the Malossi Trophies.