THE SCOOTERMATIC JUNIOR CATEGORY BECOMES A WEB REALITY SERIES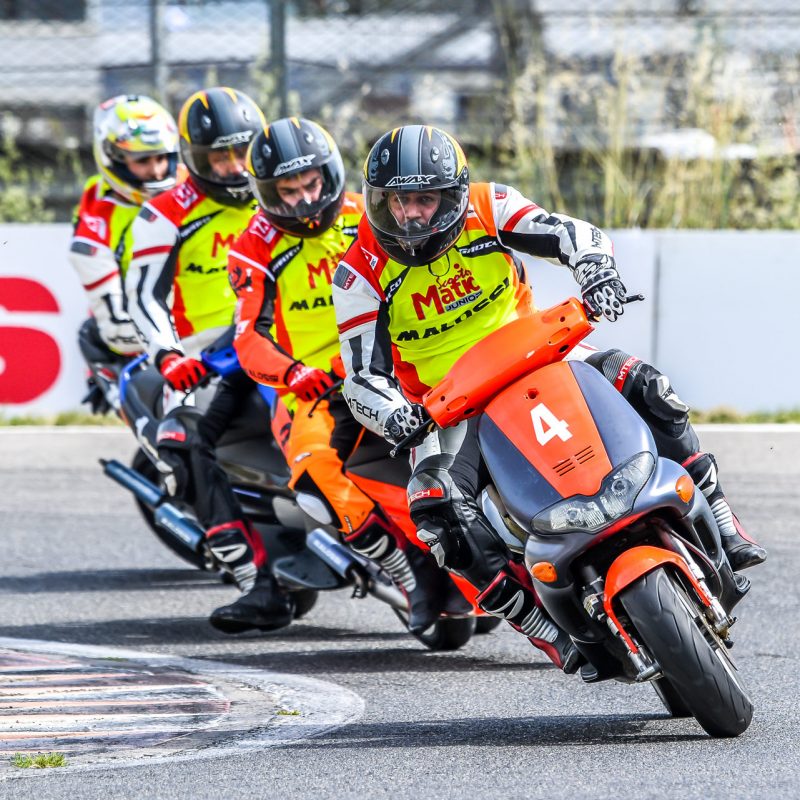 Published on
The spotlight on the youngest category of the Trofei Malossi lights up again:
the Scootermatic Junior will be starting again within the framework of the national trophy consisting of 5 events.
With a totally renewed format, the Scootermatic Junior makes an appeal to all young passionate people who want to get involved on the track.
12 places available, a reality show broadcast on all web channels
and two exceptional coaches: Cristian Salmistraro, aka "
iamnotnakano
" on Instagram, and Luigi Pannone, former TMax Cup champion pilot, will guide them through different physical and technical tests.
The guys who intend to participate, will have to send their application on their Instagram profile by tagging
@trofeimalossi
and entering the hashtag #trofeireality. Only 4 of the selected guys will have the opportunity to participate in the final test that will be held at Vallelunga racetrack. The stakes?
A guaranteed place on the starting grid of a Malossi 2021 Trophy race
in a completely free form with the support of a team of experts. You can follow this challenge on the
website of Trofei Malossi
and their social channels.