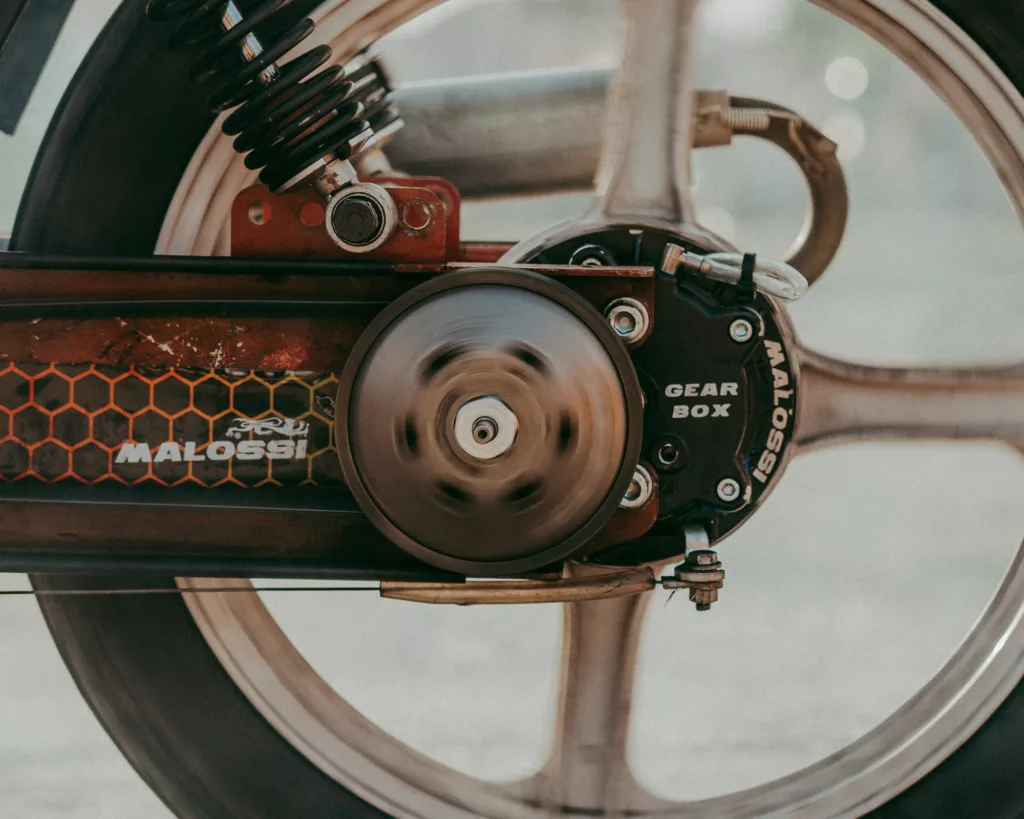 Gearbox for Piaggio rear hub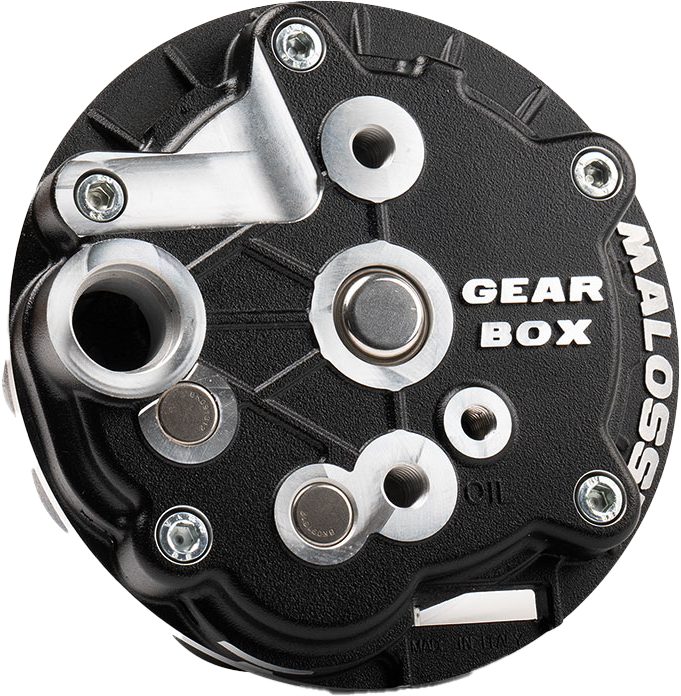 What the mopeds were missing!
This is the challenge: is it possible to improve the gearbox where the Malossi gears turn, super performing and above all more beautiful?
Die-cast aluminum, machined and finished in our lines. It looks like a carter but it's not: it's an artwork. The art of ennobling every single part of one of our favorite vehicles, the Ciao (this gearbox is suitable for Piaggio mopeds such as Ciao, Si and cousins of the range). The art of increasing performance, shaping the material within the limits imposed by physics and by factory dimensions.
Find out more
How Malossi works – the birth of the Gearbox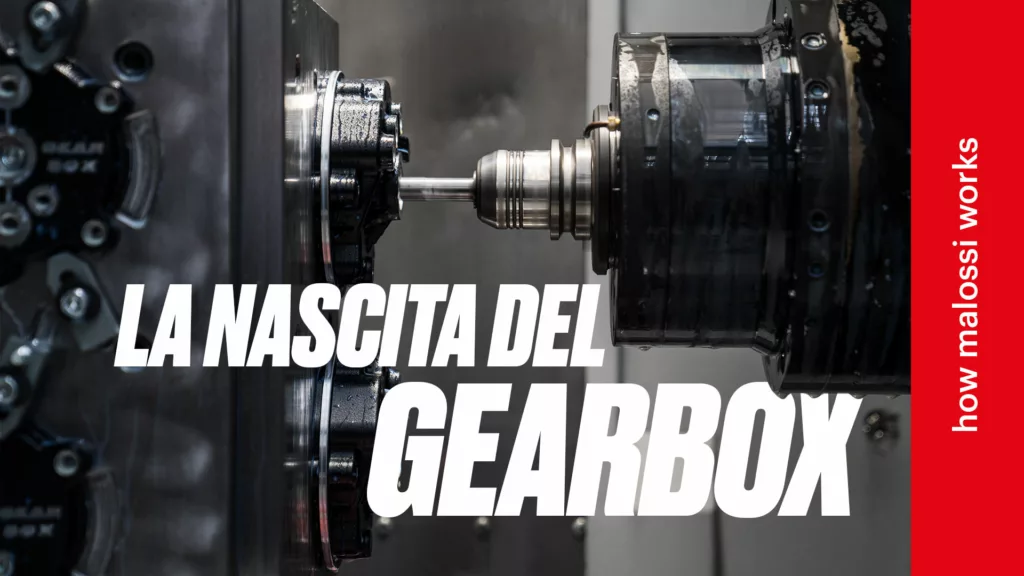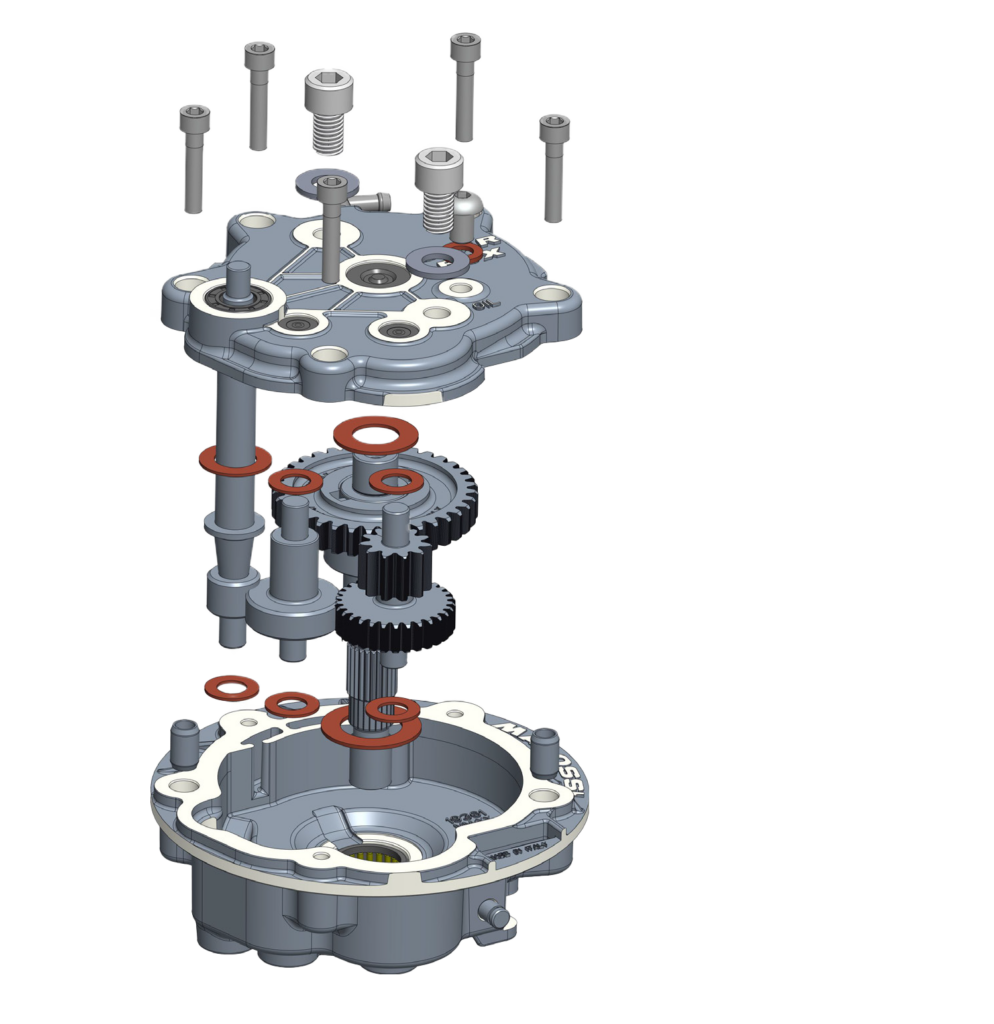 We added ribs to strategic sections to increase stiffness. We increased the diameter of the wheel shaft bearing and of all the others, and added ribs to compensate the increased performance.
All within the original space: the gearbox uses pressed needle bearings for all gearbox shafts, NBR oil seals with spring sealing lip and auxiliary lip and a labyrinth to trap the oil and at the same time allow the gearbox to " breathe".
What we have optimized
Optimizations
The gearbox simplifies the gear housing, improves brake shoe operation with dedicated machined surfaces to guide it more accurately. Two concentric positioning bushes closed by five screws (one more than the original), with hexagonal cylindrical head. The gearbox uses high quality steel pins, pressed into the crankcase, for the lever and brake shoe pins. To improve rigidity, we have eliminated the gasket: everything is sealed with silicone paste as in the most modern vehicles (the LOCTITE® SI 5926 art. 4319441B that you find in our catalogue is perfect).
The gearbox is supplied complete with bearings, oil seals, screws and shims: everything needed for A perfect assembly with Malossi gears (but if you want you can also assemble it with the original gears).
Pair of crankcases, die-cast aluminum silicon alloy material with high mechanical resistance.
High resistance textured black paint surface treatment.
Crankcases complete with closing and fixing screws, shims, roller cases and pins for lever and brake shoe.
Completely redesigned with reinforced structure with added ribs to withstand greater stresses.
Oil breather with internal labyrinth and external fitting.
Casing coupling guaranteed by 5 fixing screws and 2 bushes.
M10 x 18 vehicle hub fixing screws.
Internal wheel axle bearing 15 x 21 x 12.
Wheel axle output bearing 20 x 26 x 12.
Clutch shaft internal bearing 9 x 13 x 12.
Clutch shaft output bearing 13 x 19 x 12.
4 gear transmission bearings 9 x 13 x 12.
FKM oil seals.
Pan head screw with bronze sealing washer for oil level/fill.
It looks like a crankcase, but it's a work of art