EICMA 2018: HERE ARE ALL THE NEWS PRESENTED!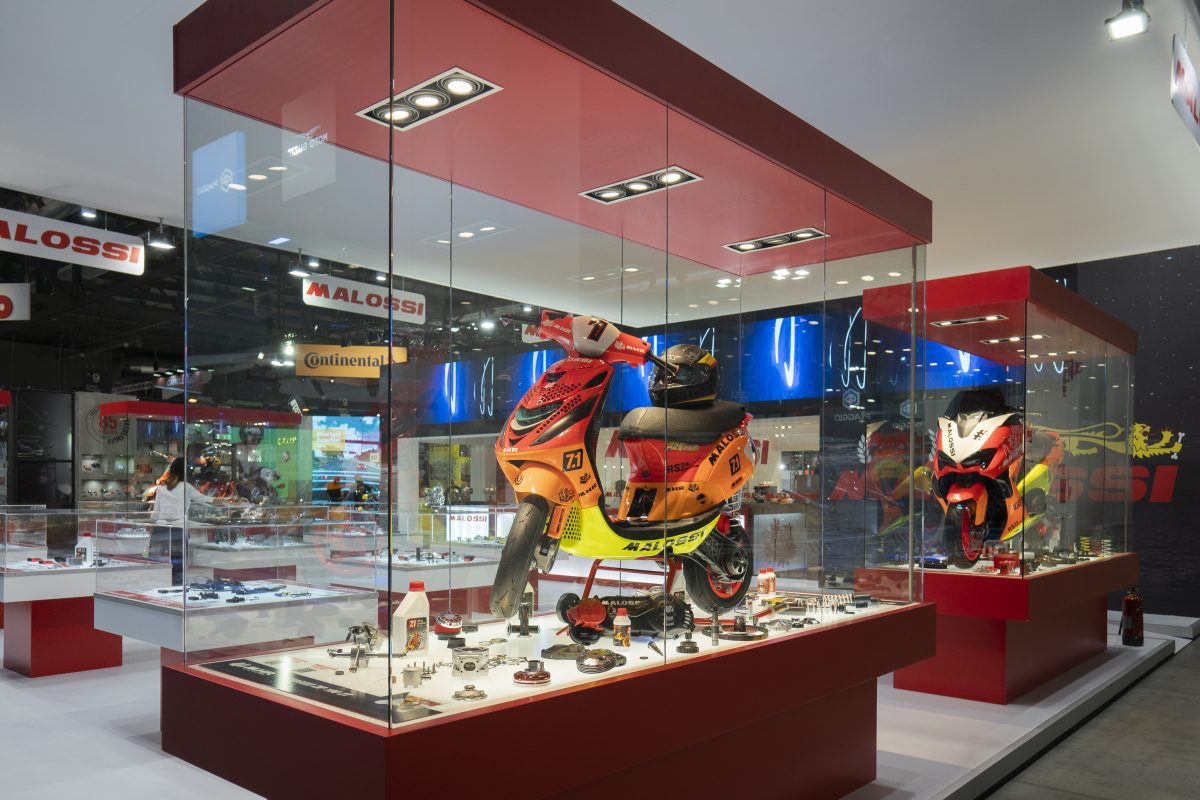 Published on
EICMA means, for us, the thrill of meeting thousands of our fans and presenting them, full of pride, the novelties of the year 2019.
The new components will leave you speechless … that's what we have designed for you and for all those who want to get their hands dirty and feel the wind on the face darting on two wheels …
The Injtronic engine control unit is the natural evolution of the original Piaggio system and enhances vehicle performance. It allows complete engine setting with variable advance digital ignition for the Piaggio Vespa Sprint 50.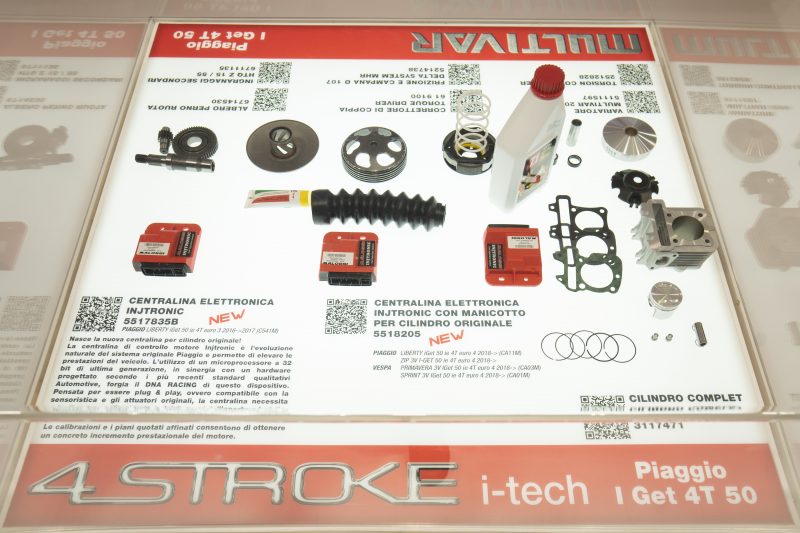 Designed to be plug & play, in other words compatible with the original sensors and actuators, the control unit only needs simple throttle calibration to synchronize the engine electronic control system.
You'll find it HERE
Are you looking for a control unit with different mappings, which perfectly matches with each vehicle, regardless of their configuration? It's Force Master!
We introduce you to the I-TECH 4 cylinder for Yamaha N MAX 125 and 150 euro 4, made in primary aluminium alloy with a high content of hardened and tempered silicon, cylinder liner with silicon carbide coating in a galvanic nickel die and crossed smoothing with two diamond passages with very limited tolerances.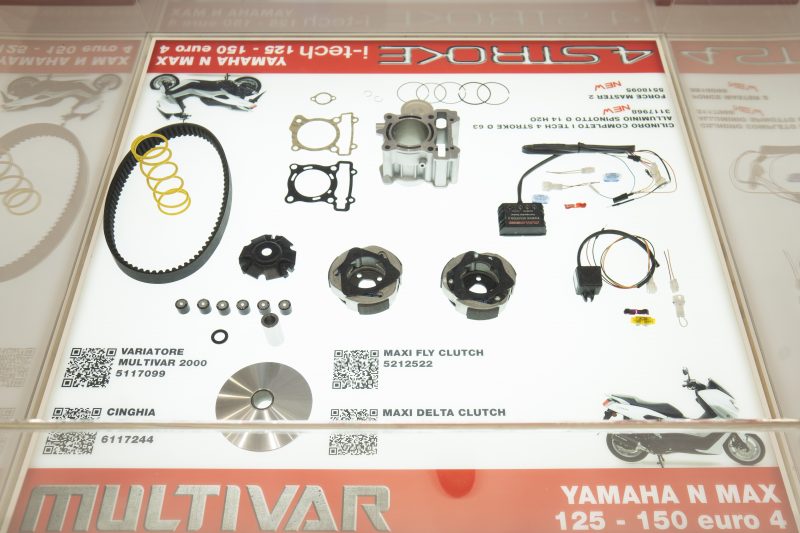 It has a cylinder-piston connection with an allowance of 0.05 mm.
The piston, moreover, has upgraded heat exchange surfaces.
You'll find it HERE
And what about Vespa lovers? Here's what awaits them…
The new 2T 50cc vehicles ECU has increased the rev limit to 15.000 RPMs. Compared to the original ECU, Malossi has completely modified the ignition timing performance maps.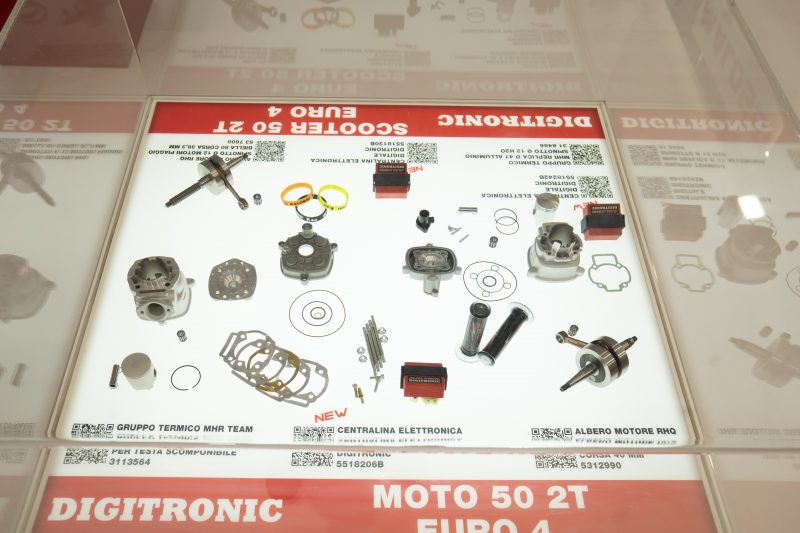 The ignition timing is controlled by performing a linear interpolation of a tri-dimensional performance map, containing 16 break points for engine speed and 8 break points for engine temperature.
You find it for sale HERE
What is V-ONE? The new Piaggio Vespa crankcase with a completely new design and technology …
Deriving directly from seven port technology, which animates the revolutionary Flanged Mount, BIG BORE Testa Rossa cylinders represent the latest success achieved thanks to the efforts and studies that Malossi has continued to devote to engines intended for original Piaggio and Yamaha cases and, with their unprecedented capacity of 70 and 94 cc, they allow the BIG BORE family to make a significant leap forward.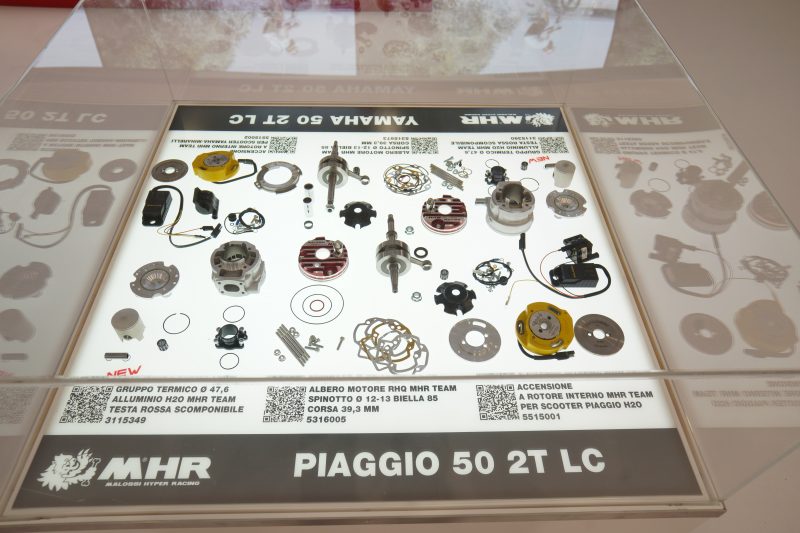 Externally almost indistinguishable from their flanged counterparts, BIG BORE Testa Rossa cylinders feature a stud bolt framework compatible both with original engines and with the C-One Malossi case.
Designed once again with modular head, it has new internal profiles specifically designed to increase the torque and feeling of the engine, now much brighter and even more progressive.
you can see all its features and buy it HERE
The news does not end here: do you know that now you have new possibilities to run in the Trofei Malossi?
Now it's time to race!!